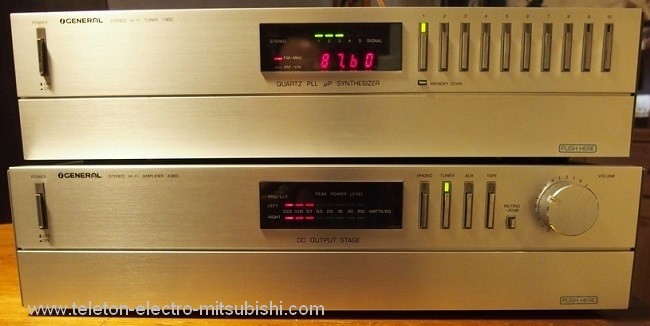 A900 et T900
Belle série que celle du A900 et plus tard du A1000 avec là aussi la couleur champagne utilisé et le métal
bien présent dans la construction mais aussi de l'innovation dans l'équipement électronique de cet ampli.
Et utilisation d'un bandeau pour escamoter à la vue la plupart des boutons de fonction.



Beautiful series than the A900 and later the A1000 with the same color used champagne and metal




well present in the construction but also innovation in the electronic equipment of this amp.


And use a banner to hide most of the function buttons.



Schöne Serie als die A900 und später die A1000 mit der gleichen Farbe verwendet Champagner und Metall


gut in der Konstruktion, sondern auch Innovation in der elektronischen Ausrüstung dieses Verstärkers.
Verwenden Sie ein Banner, um die meisten Funktionstasten auszublenden.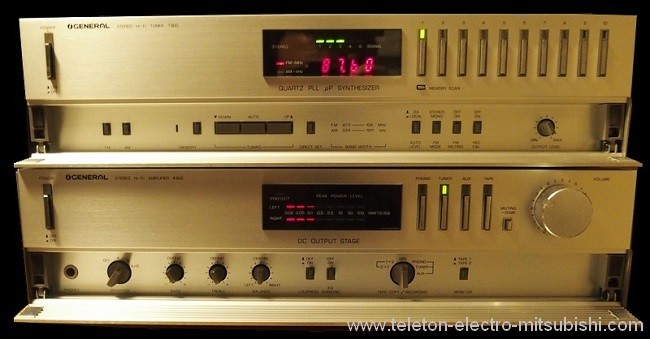 A900
Sur la gauche une prise casque le commutateur des HP groupe A ou B la tonalité grave et aiguë la balance,
deux poussoir pour le filtre Loudness et un effet sonore "EQ subsonic" un rotatif pour la sélection de la
source de copie et enfin un dernier bouton pour la sélection entre la cassette 1 et 2.
A côté des quatre boutons Phono Tuner Tape et Aux se trouvent un petit poussoir "muting -20dB" à noter le
voyant vert sur chaque entrée source.



On the left a headphone jack the HP group A or B switch the bass and treble tone the scale,




two pusher for the Loudness filter and a sound effect "EQ subsonic" a rotary for the selection of the




source of copy and finally a last button for the selection between cassette 1 and 2.




Next to the four buttons Phono Tuner Tape and Aux are a small push-button "muting -20dB" to note the


green light on each source input.



Links eine Kopfhörerbuchse der HP Gruppe A oder B schaltet den Bass und den Hochton die Tonleiter,


zwei Drücker für den Loudness-Filter und ein Soundeffekt "EQ Subsonic" ein Drehschalter für die Auswahl des
Kopierquelle und zuletzt eine letzte Taste für die Auswahl zwischen Kassette 1 und 2.
Neben den vier Tasten Phono Tuner Tape und Aux ist ein kleiner Taster "Muting -20dB"
grünes Licht an jedem Quelleneingang.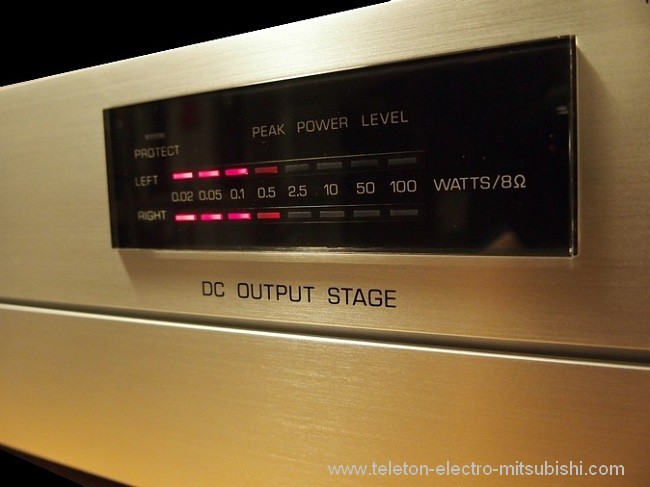 A900
Cadran de contrôle de l'amplificateur avec échelle de Vu-mètre en led rouge derrière en plastique fumé.

Control dial of the amplifier with scale of Vu-meter in red led behind smoked plastic.



Einstellrad des Verstärkers mit Skala von Vu-Meter in roter LED hinter geräuchertem Kunststoff.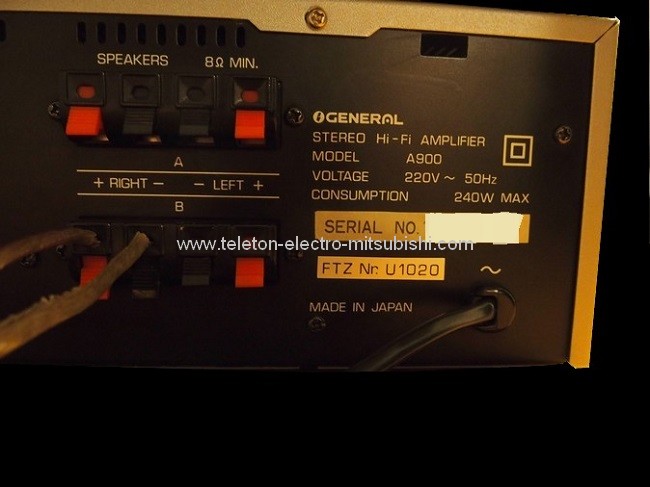 A900
Fiches RCA des deux groupes de HP.
RCA cards from both groups of HP.


RCA-Karten von beiden Gruppen von HP.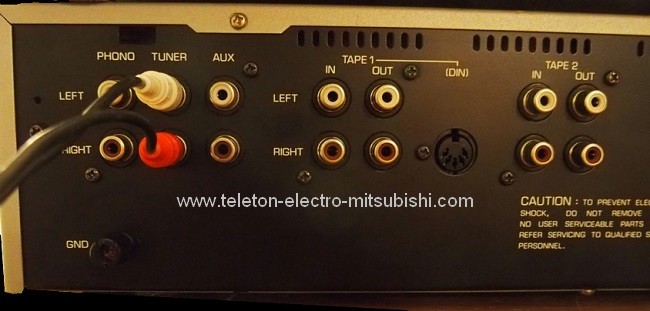 A900
Fiches de sortie RCA et à noter la fiche DIN sur la cassette 1

RCA output plugs and note the DIN plug on the cassette 1



RCA-Ausgangsstecker und notieren Sie den DIN-Stecker auf der Kassette 1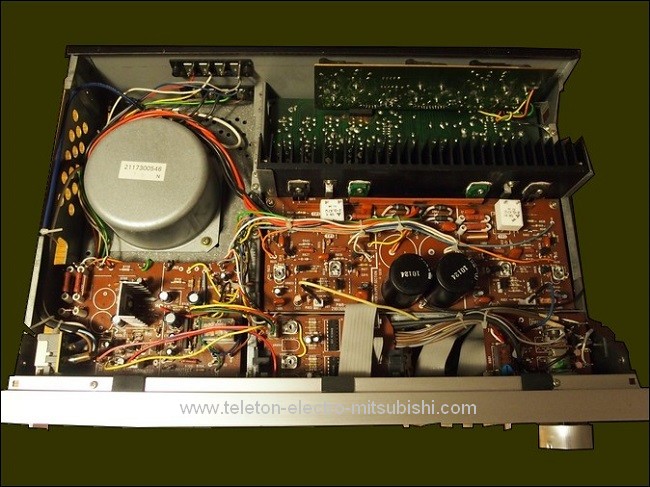 A900

Cliquez sur l'image pour agrandir


Click on the image to enlarge


Klicken Sie auf das Bild, um es zu vergrößern